Joey Tempest is the lead singer of an internationally renowned and platinum selling band, and the signature voice of one of the most enduring songs in popular music history. Tempest not only penned the lyrics for Europe's 'The Final Countdown' at age 17, but wrote its iconic keyboard riff as well. One of rock music's most distinctive voices on stage and enthusiastic voices off of it, having a conversation with Tempest causes you to forget that he is doing all of it in his second language. 
Now, Europe is set to release their latest album, 'Walk The Earth', led by it's single of the same name.
In this conversation, Joey discusses the album, why he loves Election Day, how he convinced his bandmates to work where he lives, his sex symbol status in the 80's, and why he wrote songs about spaceships and Indians, instead of partying and cars.
---
Robert Ferraro: Joey, 'Walk The Earth' is the band's third album in six years. Artists, above most other professions, require inspiration to produce a lot of work. Is the band especially inspired right now?
Joey Tempest: We are, and I believe that we're in the midst of a special trilogy. In 2012, we started being creative with our 'Bag O' Bones' album, where we more or less said goodbye to our past ways of writing and recording. We continued that through 'War of Kings' in 2015, and now again with 'Walk The Earth'. We're enjoying a bit of a flow, and keeping ourselves interested by treading new ground and not repeating ourselves. It makes us feel creative, and thinking creatively makes us happy.
Robert: The title track from the album is out, and has a modern sound. It is very much of today. Is there any one member of the band who has their ear to the ground more than the others, when it comes to keeping up with new music?
Joey: I am very much into listening to anything new, but when we were just teenagers, John Leven (Europe's bass player) and his brother were the ones to turn us on to all kinds of new stuff. Back then it was bands like Blue Oyster Cult. Now, all these years later, he still sends me links to bands and says, "Check this out."
Robert: Who embraces the future the least?
Joey: John Norum. He likes what he likes.
Robert: Of course, he's the guitar player. [laughs]
Joey: Yes, but for that reason I find him to be a great inspiration. He champions what he loves, and he's fantastic at it.
Robert: You recorded this at the famous Abbey Road Studios in London, the same building where records like Pink Floyd's 'Dark Side Of The Moon' and Rush's 'Power Windows' were recorded, along with nearly every great Beatles' album. The studios have been refurbished since, but did you still feel like you were inhabiting a special place?
Joey: Absolutely. When you're there, you feel like it inspires your lyrics and your playing, and you believe that there's a sort of magic in the walls. We were working in Studio 3, which is where 'Dark Side of The Moon' was actually recorded. It has changed over the years to the point that it is now a modern, cutting edge studio, but they still have a lot of the old mixing (boards) and compressors and equalizers that these great bands have used in the past, and they have been very well maintained. We brought that equipment into the studio and mixed it with the modern stuff, and created a great sound.
Robert: I know you live in London, so recording there had to be your idea. Were you able to walk or bicycle to work?
Joey: [laughs] Where I live is still about a 45 minute drive, but believe me, it was nice. It was my idea. I had been trying to get the band to work here again since 1988 when we recorded in Olympic Studios (another legendary London recording studio). I think I managed to get them to come here this time by dangling the carrot of Abbey Road.
Robert: Not many people get to record a major album by day, and sleep in their own bed at night.
Joey: Exactly. I would usually need to leave for months of preparations, rehearsal, and then recording, so it was amazing to be able to come home to my family at the end of every day.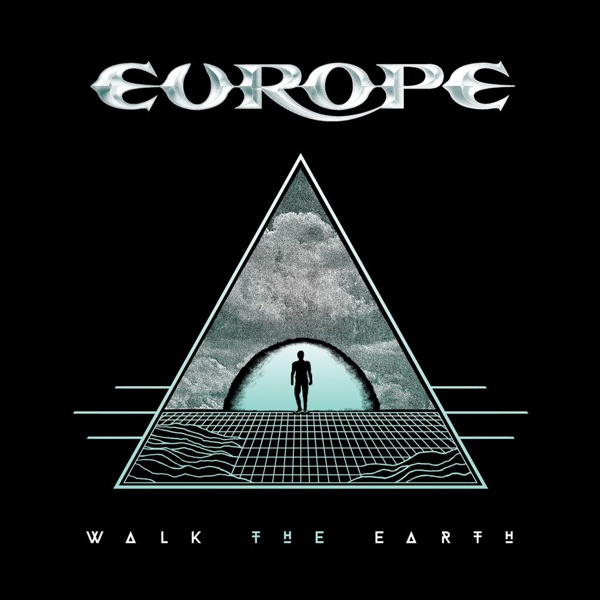 Robert: The title track, 'Walk The Earth', is the first single off of the new release. Is that leading the way because it's your favorite song on the album, or is there something we're yet to hear that you like even more?
Joey: If I was to get in my car right now and skip to a song, it would probably be 'Election Day'. It's a great rock track with an interesting lyric and Ian's drumming is incredible. That track really lifts me up. The album as a whole has many peaks, because we're going places we haven't gone before. It's tough to compare these songs. They're all very different.
Robert: Your music has become a bit heavier over the years. Knowing that the band enjoys writing and playing in that style, it begs the question: Do you feel that you compromised in the 80's, in order to sell albums?
Joey: We were only in our 20's in the 1980's, working with big producers and big record companies, so we went with the flow. We were younger and couldn't take the kind of control that we've enjoyed since we reformed. Now we own our material, we license every album, and all our direction comes from within the band. In the 80's we still wrote everything ourselves, but perhaps, to your question, big business was sort of steering the sound a little bit. We're at the point now where we don't listen to outsiders when it comes to our music.
Robert: You were a sex symbol throughout the 80's and early 90's. Was that something big business was encouraging as well?
Joey: [laughs] Oh, I don't know. All I was trying to do was look like Robert Plant. He was a big hero of mine, voice and looks wise. When you're a kid, you say, "Oh, man, I wish I can look like him", so I tried for that, but that's pretty much as far as it went.
Robert: Sure, but it went pretty far. I own a copy of a music magazine from the 80's, with a sub headline that reads, "Joey Tempest: The Bon Jovi of Europe". There's a suggestive looking poster of you, and the entire article centers around how women loved you. Did that ever become a bother?
Joey Tempest: Well…it all kind of happened very fast. The 80's was a big circus. I never really felt like (being a sex symbol) was something that irritated me in that sense, but even at that time, I would have rather focused on my writing and not gone crazy with anything. The posters in those pin up mags were very popular with fans, and the magazines were going to get you anyway. They'd get a shot of you while you were out somewhere and pin you up. So, I did those. It was just part of it.
Robert: The most common complaint a fan has about new music from a veteran rock artist, is a perceived lack of energy. This problem seems to have escaped Europe, in part because despite having been around for so long, you aren't necessarily old. You started together as teenagers.
Joey Tempest: Yes, and our relationship goes beyond just the life of the band. As boys we lived 20 miles outside of Stockholm, and all of us would take the train into the city together to see groups like Queen and Deep Purple, Thin Lizzy and UFO. We have a lot of memories together, and I can truly say that we are all the same people today.
Robert: The band got it's name from Deep Purple, right?
Joey: Yes, a Deep Purple album called, "Made In Europe", which we loved. We were called Force before that, but I changed it to Europe after having that idea.
Robert: In the early 80's when you started out as Force, what was the rock, hard rock, and metal scene like in Sweden?
Joey: They were all brewing, but still underground. At the time, we couldn't get a record deal in Sweden because they insisted that we had to sing in Swedish, have the guitars lower in the mix, and wear shorter hair. The establishment in Sweden were not ready for what was coming.
Robert: Did you have to leave Sweden to get signed?
Joey: In 1982, we won a rock competition in Sweden that 2,000 other bands had entered, and we did it with our own songs. We made it all the way through the contest playing British inspired progressive rock. Even the person who arranged the competition wondered, "What am I going to do with these guys?" But they had to release our album, because that was the advertised 1st prize. The following year things changed in Sweden and Norway, and a little bit in Denmark too, and we released an album with loud guitars and progressive rock signature changes, and I sang in English, which would prove to be most important. That paved the way for us to become successful in Japan, England and America.
Robert: When did you first step foot in America?
Joey: The first time we visited America as a band was in 1984. We came over to present our 'Wings Of Tomorrow' album to CBS and Polydor. CBS was probably the largest record label at the time, and Polydor said they had just signed a band from New Jersey, which of course was Bon Jovi, so we signed with CBS.
Robert: The first time America as a whole had a chance to see you came in 1986, in 'The Final Countdown' video. It shows the band performing on stage in front of a tightly packed and very fired up crowd. Was that shoot staged, or is that actual live footage?
Joey: It is actual live footage mixed from two concerts that we played in a venue outside of Stockholm. The album had just come out and it was climbing the charts in Sweden – some stations throughout Europe were starting to play it too. Swedish National Television had come to film our show live, and a television station from England was also there, filming the Swedish crew while they filmed us. The English crew were the ones that captured the footage of people going crazy.
Robert: I think having our first image of the band be you commanding a big stage, and playing in front of thousands of fans that seemed so familiar with you, provided American fans with an unspoken permission to like you immediately. There was even a quick shot of the band receiving some sort of gold record type award. As a young teen watching this, I remember feeling that I was missing something that I needed to catch up on.
Joey: That is a very interesting perspective! I hadn't thought about it from that point of view before, but I can see how it could have that effect.
Robert: By the time Europe broke here, American rock bands were primarily singing about girls, partying, and motor vehicles. Then you came along and two of your singles were about leaving earth forever in a rocket ship, and the plight of the American Indian (The Final Countdown and Cherokee). You were definitely different.
Joey: I suppose you're right. Coming from where we came from, it never really felt natural singing about the cliches you usually find in rock music, although there were times we did, like with 'Rock The Night'. When we did write something like that, I felt it was us just having a bit of fun.
Robert: I'm interested to know what compels a Swedish 'kid' to research, in a pre-internet world, the mistreatment of an American Indian tribe, and then attempt to write a hit song about it.
Joey: It was actually a complete coincidence. I had the musical idea written already, and I had the word Cherokee in my head, but nothing else. Then we were in Switzerland recording with (producer) Kevin Elson, and his wife came by and had some books with her. It turns out they just happened to be about Native Indians. I read those, and then wrote the lyric. It was the last song we put on 'The Final Countdown' album.
Robert: That album sold more than 15 million copies, so it left a deep impression with a lot of people as to what they think Europe should sound like. That imprint is now over 30 years old however, and the band has since progressed. You have loyal fans worldwide, but is it difficult to get the media to give you a fair listen these days?
Joey: It feels like they are starting to pick up on it. I do find that I am talking to more people like yourself who have a history with the band, and seem to enjoy the band. I hope it will continue in this direction, because the music industry is very stiff now among the big players. It needs more voices like yours. As a band, we know it takes time to start again. The 80's was a profound time for us and we were a big part of it, but we've moved on a bit and it's just going to take awhile for everyone to move on with us.
---
Europe's website is: europetheband.com
Purchase Europe's new Album on itunes: 'Walk the Earth'
Follow Europe on Twitter: @europetheband
Follow Europe on Facebook: @europetheband
---
Robert Ferraro is a freelance writer and broadcasting school graduate, who has produced radio talk shows, and Major League Baseball broadcasts. In between, he has held over 50 menial jobs, all of which he departed when he couldn't find anyone interesting to talk to.
---